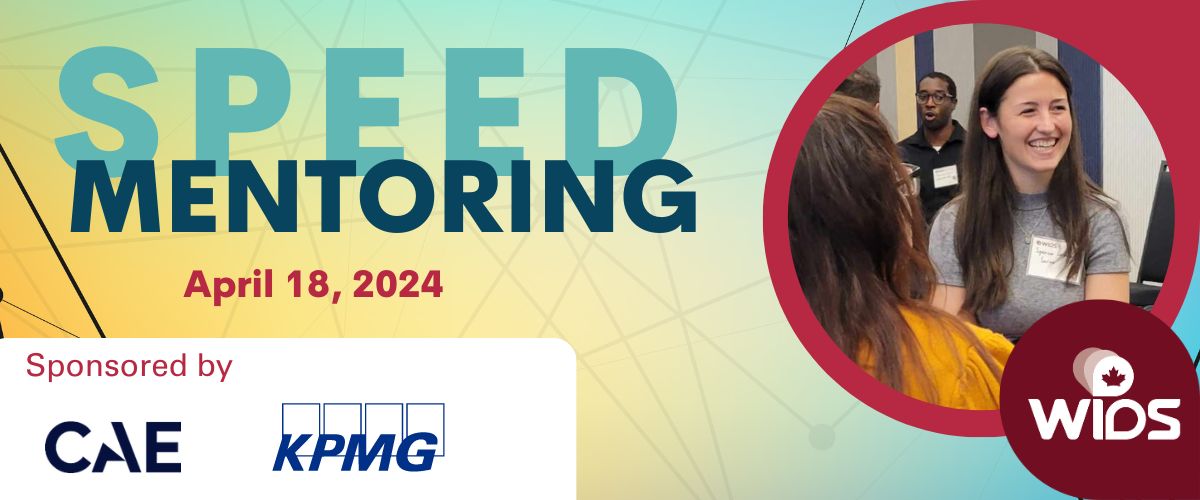 2024 Spring Speed Mentoring
Once again WiDS is pleased to invite you to a repeat performance of this overwhelmingly popular Professional Development event. Speed mentoring offers you the chance to have direct access and authentic conversations with a selection of high-calibre mentors from various defence and security fields. Starting at 3 pm, you will have 15-minute sessions with mentors, both men and women, during which you will be able to ask questions and benefit from their advice and experiences.
Life has many priorities and we often neglect our own career aspirations and coaching opportunities. Regardless of where you are in your career, these discussions may help you answer burning career questions or even provide valuable insight that will help you to take that next step or obtain the necessary skills and competencies to get you where you want to go.
Bring your enthusiasm and your most important career questions to KPMG on Thursday, April 20th. WiDS' speed mentors are ready to help you hit the ground running!
Your mentee registration includes the networking reception where you can continue your conversations or start new ones.
Event Details:
Date: Thursday, April 18, 2024
Time: 3:00 - 3:30 p.m. - Registration
3:30 - 5:30 p.m. - Speed Mentoring
5:30 - 6:30 p.m. - Reception
Location: KPMG Ottawa
Cost: Speed Mentoring and Reception: $50
Advanced registration is required. Please contact Dana Mather at [email protected] for any inquriries.
Thank you to our Sponsors:

Registration opening soon!
FEES
$50
per regular mentee ticket
$25 per student mentee ticket *proof of current studies may be required
WHEN
Thursday, April 18, 2024
15h00 - 18h30
LOCATION
150 Elgin St. Suite 1800
Ottawa, ON K2P2P8